Performed September 7 - 16, 2017, Phoenix Theater, Minneapolis, MN
Written and produced by Eva Adderley. Photos: Jordan Lee Thompson.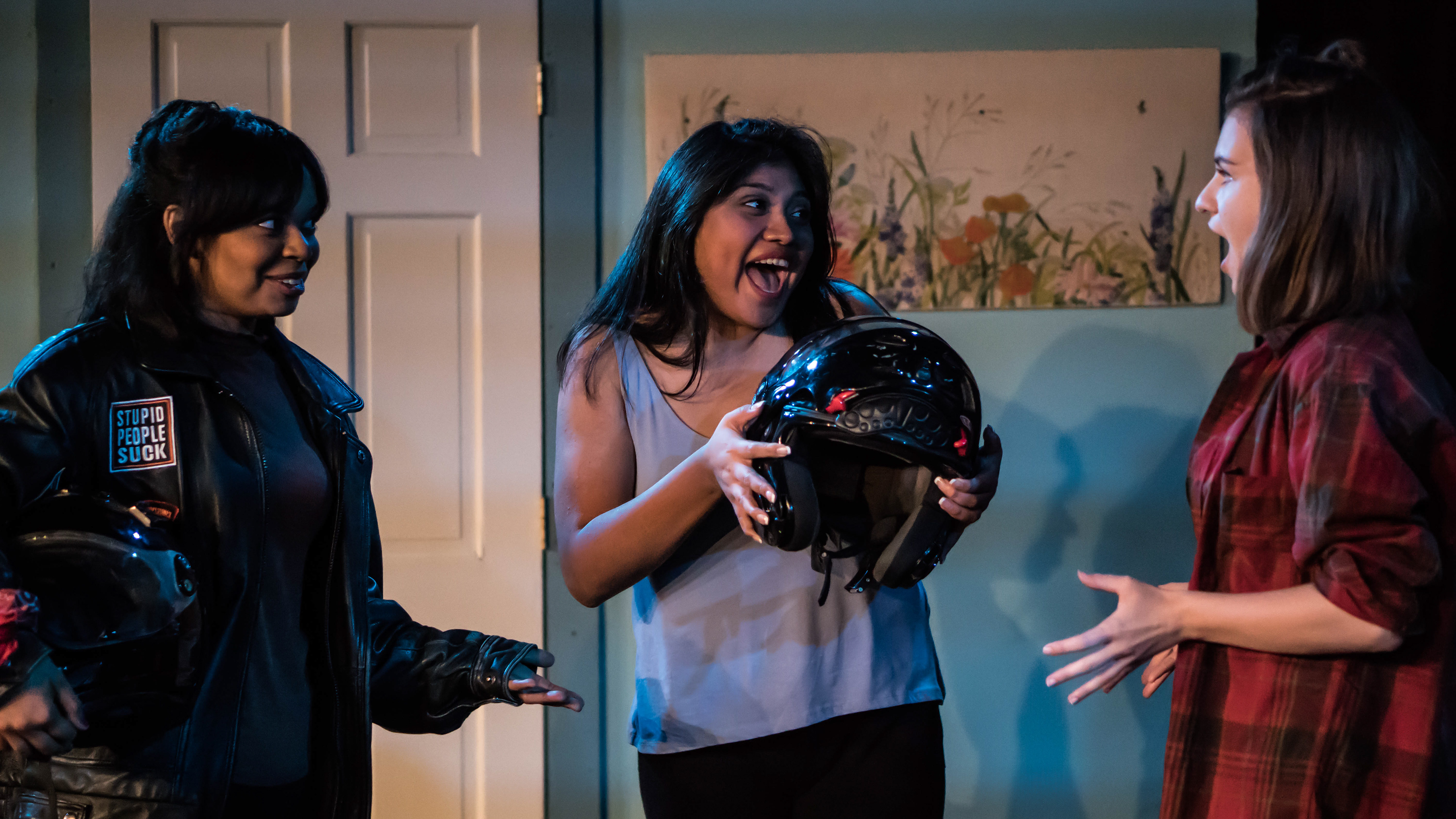 Written and Produced by
Directed and Associate-Produced by
Stage Manager
Tech Manager, Lighting and Sound
Costume, Prop and Set Design
Fight Choreography
Photography and Videography
LEA
NANCY
DOT
POLLY
QUEEN
KING
PETER / GORLOX
LUNA
Voice Acting
Eva Adderley
Jordan Lee Thompson
Sarah Maxwell
Ben Harvey
Eva Adderley
Steve Looten, Jr.
Jordan Lee Thompson
Lily Noonan
Renee Werbowski
Nayely Becerra
Natalie Turner
Helena Mueller
Andrew Lindvall
Rob Ward
Juliette Aaslestad
Juliette Aaslestad
We Had A Second Bathroom was originally developed by Eva Adderley and Jordan Lee Thompson through Savage Umbrella's Night of New Works, an incubation series for new works of theater and conversation, at the Southern Theater in May 22 - 24, 2017.
Collaborators included Joni Griffith, Kit Bix, Meagan Kedrowski, Nayely Becerra, and Helena Mueller, alongside staff of Savage Umbrella, Hannah K. Holman and Megan Clark.